Last Sat night, we had the pleasure of listening to The Link Family fro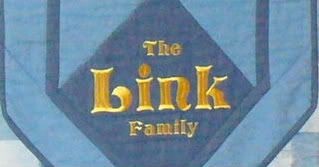 m Lebanon, Missouri at COTH, here in Glenavon. I used my voice recorder to record the concert and it's taken me 3 days to transcribe their words – 8 pages of them. So, I've had to cut back for this post:
Pastor Lorne: Is it correctly pronounced 'Mizz-oor-ee' or 'Mizz-oor-ah'?
Lance Link: Yes. (laughter)
Becky (the mom): It's a pleasure to be here tonight and we are
excited to be in Canada. This is the very first time any of us have come here and we have had a great time. Our goal is we want to be encouraging to the believers, but most importantly, we want to bring hope to the lost. And that hope is Jesus Christ. This next song, the words were written in 1707, the music was added i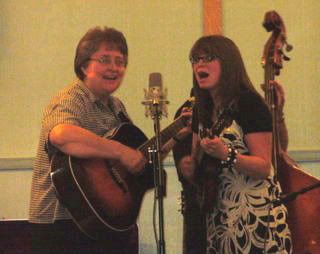 n the 1800's and it's still in our hymn books today. We're gonna sing it acapella style for you and it's called, At The Cross.
Pastor Lorne – Well, that was pretty good offertory music. (laughter)
Little Ben's gonna come up and sing a song here. This is taken from the Lord's Prayer and you know, I could preach on this for 30 mins. You know, the Lord recommended that we pray that we not be led into temptation. That's a warning. That's part of my prayer life. And I can tell when I skip it. Pray often: 'God, lead me not into temptation and deliver me from evil .' I can tell when the Lord's doing that mighty work in my life and I'm just doing my own walk, my own way, following temptation and that's what this song's about...Lead Me Not.
Comments are appreciated. If you're not sure how, please click on 'comments' under 'Labels' in the right column.
-