Scriptures
: Matt 23:27, Matt 21:12, Heb 4:14-16, Matt 9:36,
Matt 14:13-14, Matt 15:32, Matt 20:29-34, Mark 1:40-41,
Luke 7:11-15, John 11:35
Pastor Lorne said he wanted to wrap up his Life of Christ series by talking about the compassion of Christ.

We find that compassion was the main guiding force of Jesus. Pastor Lorne said that people today have all sorts of different reasons for doing things. Some people are motivated because they need money, feel the need to make money, or want a bigger bank account. Other people are driven not because they want compassion or like it but because it's the right thing to do. Others are motivated by a satisfaction in a job well done. These are all okay.

Still others are motivated by a challenge or a competition, especially in sports. Sometimes coaches emphasize the winning and not the fun of the sport. As long as they are in a race or competition, they feel motivated. There are many others reasons that make people do things, too.

Pastor Lorne said reading the scripture, he found that what caused Jesus to do what He did was because he had compassion for people. It's why He did the things He did:
- He was harsh with religious leaders whom He referred to as dead bones (Matt 23:27)
- He chased people out of the temple who weren't there to worship (Matt 21:12)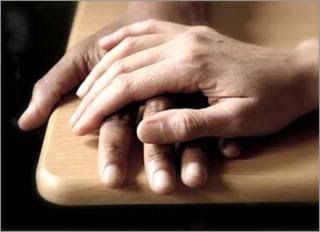 But mostly we read about Jesus and His interaction with people because of His compassion with them:

Heb 4:14-16 calls Jesus our High Priest – 'Therefore, since we have a great high priest who has gone through the heavens, Jesus the Son of God...For we do not have a high priest who is unable to sympathize with our weaknesses, but we have one who has been tempted in every way, just as we are...' This scripture lays out what Christ was like. He's not like a high priest who's unable to give us sympathy (v15). He's a high priest who can sympathize with our weaknesses, problems, etc. Jesus understands what we feel...what we're going through...what real life is all about because He went through it.

Pastor Lorne pointed out our farming area. We understand when someone talks about being hailed out, frozen crop, diseased cattle, all these things. We can sympathize with them because we know what it was like. We had a frozen crop. We were hailed out, etc. So when someone talks, we can relate and we feel for them. Pastor Lorne says he knows what they went through. He says the same for raising a family, the stages of growth – if you have a family, you know and can talk to someone else about it.

Pastor Lorne said we should know Matthew by now. He said he doesn't remember ever being in the Book of Matthew as much as he has while doing this series.

In Matt 9:36 says when Jesus 'saw the crowds, He had compassion on them, because they were harassed and helpless, like sheep without a shepherd.'

When Jesus heard that John the Baptist had been executed, He wanted to be alone. Matt 14:13,14 says 'When Jesus heard what had happened, he withdrew by boat privately to a solitary place. Hearing of this, the crowds followed him on foot from the towns. When Jesus landed and saw a large crowd, he had compassion on them and healed their sick.' So even in His own time of grief and sorrow, He had compassion and healed them.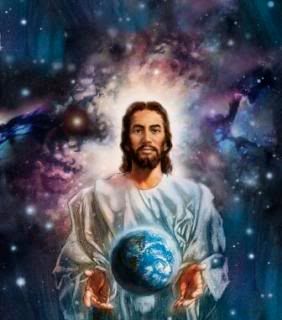 Pastor Lorne said this is the Lord we serve. The Master we serve.

Matt 15:32 says 'Jesus called His disciples to Him and said, "I have compassion for these people; they have already been with me three days and have nothing to eat. I do not want to send them away hungry, or they may collapse on the way."' A miracle follows that Pastor Lorne hadn't covered in any of his other messages – that of the 7 loaves and a few small fish. (The boy with the 5 loaves and 2 fish have been in another blog post.)

Pastor Lorne said he looked up the dictionary definition of compassion: Feeling what other people feel and compelled to do something about it.

So, compassion is more than just feeling it. Compassion is more than love. You have to have love for people before you can have compassion for them. Not only do we feel it, but it drives or compels us to do something about it. Pastor Lorne thought that was pretty good. He says he's blessed when he sees the people of this church help others. When there's a need in someone's life and the church people step forward to lend a helping hand.

Compassion. You feel compelled to help and you do it.

Pastor Lorne said what we have here in Matt 20:29-34 is a couple of blind guys who started to yell out as Jesus was walking by. They were yelling for the Lord to have mercy, but the crowd told them to be quiet. Jesus ignored the crowd and asked the men what they wanted. When they said they wanted to see, 'Jesus had compassion on them and touched their eyes. Immediately they received their sight and followed him.'

Mark 1:40-41 has Jesus traveling in Galilee: 'A man with leprosy came to Him and begged Him on his knees, "If you are willing, you can make me clean." Filled with compassion, Jesus reached out his hand and touched the man. "I am willing," He said. "Be clean!" Immediately the leprosy left him and he was cured.' Pastor Lorne asked if you can imagine the results of leprosy...stumps of hands and feet, damaged face and skin. When Jesus saw that leper, He was filled with compassion and it drove him to reach the man so that his leprosy would be healed. He made a difference in that man's life.

Jesus knows what we're going through and His compassion causes Him to do something about it.

Pastor Lorne referred us to Luke 7:11-15. (also in a previous blog). Jesus saw a funeral procession. Back then, there were no cars so the body, a man, was being carried down the street. The man's mother was a widow and v 13 says, 'When the Lord saw her, His heart went out to her and He said, "Don't cry."' Then Jesus gave him – alive – back to his mother.
When you have to face the death of a loved one, Jesus knows how you feel and His heart goes out to you. His heart went out to the widow and caused her son to rise from the dead. That would be something great to happen today. It would make the national news!

John 11:35 is the shortest verse in the Bible: 'Jesus wept.' It's in the story of Lazarus, a good friend of Jesus. When Lazarus died, Jesus saw the sorrow in the hearts of His friends' sisters and Jesus felt compassion for them. And He wept. But He also did something about it...He called out to Lazarus and Lazarus came back to life.

Pastor Lorne said it would be interesting to find out how long these people who 'came back' or were healed...what their lives were like...how long did they live afterward...what did their families say when they walked in the door? Pastor Lorne said we can ask them when we get to heaven.

Pastor Lorne wanted to leave this with you us as a help. For c
omfort and encouragement. When you come to Jesus , He's not going to say 'You've got yourself into trouble' or 'It serves you right', etc. He is moved by compassion because He knows what you feel. What you're going through. When we go to Jesus, He says 'I know' I went through it. Here's what He'll do...He'll reach out a hand, touch you, and take care of it.

Pastor Lorne said He wants you to know that even though Jesus was a man, when you come to Him, remember that He is a high priest who is touched by your infirmity or your needs and He can work in your life and in any situation you have.

Pastor Lorne said he didn't know what your needs are, but lift your need up to Jesus and know that He has compassion for you and He has the power to do something about it.

Pastor Lorne said next week he was going to talk about families and the belief in the salvation of your friends and family.
If you would like to speak to Pastor Lorne about this, please email him.
Comments are appreciated. If you're not sure how, please click on 'comments' under 'Labels' in the right column.